10 Things You Should Know About Fusio-Dose Hair Treatment
Fusio-Dose is Kérastase's iconic, in-salon customized hair care treatment. Fusio-Dose launched back in 2011, as a game-changing custom hair treatment that provides Kerastase clients with personalized care in salons only.
Book an appointment at your nearest Kérastase salon for a complimentary personalized hair diagnosis.
Discover the 10 reasons why our customized treatment has stood the test of time (and why you should definitely try it if you haven't).
Fusio-Dose: Your 10 Questions Answered
1. Who is this custom hair treatment right for?
Even those who take excellent care of their hair sometimes need a boost. Stress, styling and environmental factors can weaken the hair gradually, causing it to look dry and dull, behaving in strange, unruly ways. When hair begins to exhibit signs of stress, there is a quick, easy fix available at your nearest Kérastase salon—our signature Fusio-Dose custom hair treatment. It is a system of concentrated care formulas and boosters that your stylist can mix for you personally, resulting in hair that is soft, shiny and incredibly healthy. With this treatment your hair quickly transforms and restores to its full potential.
2. What is the difference between the Fusio-Dose Booster vs. the Fusio-Dose Concentré?
Right now, there are up to 36 different combinations to address everything from dullness to breakage, color care and proper nutrition. The concentré addresses the primary hair concerns. These hair needs are identified by the stylist during the diagnosis steps: shine, nutrition, reparation, etc, and it's up to your stylist to choose the concentré for you. The booster addresses a secondary hair concern, you can choose to fulfill your personal hair desire with a booster, this way you can have the best of both worlds. When you and your hair need a boost, Fusio-Dose is your solution. The result is visibly healthier, shinier and stronger hair.
3. What makes Fusio-Dose a custom hair treatment?
Your stylist will diagnose your hair and create a freshly-mixed formula that specifically targets your current hair concerns with a customized blend of concentrated actives that is just right for your hair type, hair concerns and hair needs.
4. Is Fusio-Dose treatment the same as a hair mask?
It replaces your fondant or mask in-salon treatment, but it isn't the same. Fusio-Dose molecules are up to 100 times smaller than a traditional haircare product. Its unique technology enables hair to be transformed immediately with a lightweight finish.
5. Can I do a Fusio-Dose at home?
No, it is a Kérastase exclusive salon service. The Fusio-Dose custom-blended formula requires a professional evaluation of your hair to determine the best mix for you.
6. How often can I book in for a Fusio-Dose custom hair treatment?
Every salon visit! You stylist will diagnose your hair and create a freshly-mixed formula that specifically targets your current hair concerns with the correct blend of concentrated actives. Your stylist will then recommend and adapt the formula each time to suit your hair needs as they evolve with every visit.
7. What are the effects of Fusio-Dose on hair?
Fusio-Dose transforms your hair in less than 5 minutes, with a custom-blended mix that addresses 2 hair needs in 1 application!
8. What is the difference between Fusio-Dose and K Water?
K Water is a beautifying service to give incredible shine to your in-salon blow-dry until you next wash. While Fusio-Dose is a professional treatment service that treats two hair needs in 1 and instantly transforms your hair.
9. How do I know which Fusio-Dose mix is right for me ?
Your hairdresser will perform a detailed professional diagnosis of your hair to define your main hair need and pick the right concentré. Your hairdresser will then discuss with you your hair goals to pick the right booster.
10. How long does the service take?
Fusio-Dose is a service designed for people who don't have much time and instant efficacy. It only takes 5 minutes to get the full benefits of your suited mix.
Fusio-Dose: 10 Curiosities
1. It's tried and tested. In fact, it's so popular that today there are 19 Fusio-Dose treatments carried out world-wide every minute!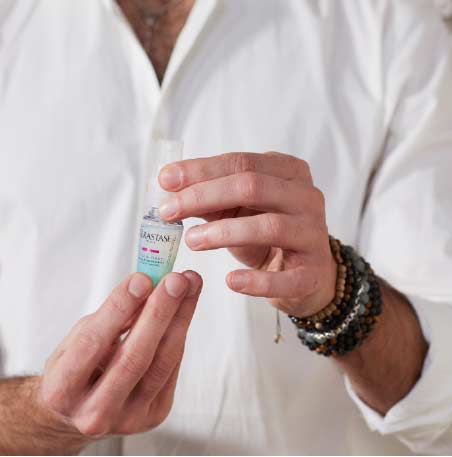 2 . With ingredients and molecules up to 100 times smaller than a traditional haircare product, your strands will thank you for this amazing transformative technology.
3. 36 possible combinations. There is a Fusio-Dose treatment mix to solve all your hair woes.
4. It's lightweight. Fusio-Dose is so powerful thanks to its lightweight concentrated texture that its absorbed immediately, to treat the hair inside and out.
5 - It's fast! It takes just five minutes at the backwash to get the full results and an instant transformation.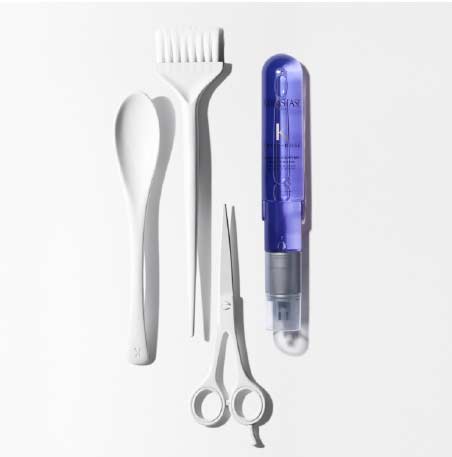 6. Fusio-Dose is a salon-exclusive treatment with high concentration and professional quality.
7. What's brilliant is that you can treat yourself to a Fusio-Dose treatment during every salon visit.
8. There are 5 incredible boosters, that can answer your hair goals aspirations: Booster Brilliance (for extra shine), Booster Reconstruction (for extra strength), Booster Nutrition (for extra nutrition), Booster Cicafibre (for extra hydration), Booster Genesis & Booster Discipline (for anti-frizz).
9. There are 6 incredible concentrés your hairdresser can pick: Concentré Vita-Ciment, Concentré Oléo-Fusion, Concentré Densité, Concentré Ampli-Force, Concentré Pixelist, and our new star Concentré Blond UV with istant brassiness properties for bleached or highlighted hair!
10 - It's totally personalized to you! Each Fusio-Dose mix targets two hair needs, one evaluated by the hairdresser and fulfilled by a concentré and the other by your own hair goals and this will be the booster that's added to the mix.
The 5 Concentrés of Fusio-Dose
Featuring Fibrionic System for color protection offering long lasting brilliance, and anti-fading protection.
Featuring Vita-Ciment for strength that reconstructs the inner cellular cement, protects hair and adds shine.
Featuring Nuti-Huile for nourishment that eases detangling, smoothes the fiber and adds softness.
Featuring Pro-Calcium that instantly adds density, texture and a firmer touch.
Featuring Edelweiss Native Cells that plump the fiber and make the it more resilient to damage.
The 5 Concentrés of Fusio-Dose
For smoothness and frizz control providing manageability and movement.
For softness and nourishment providing anti-dryness protection.
Featuring Nuti-Huile for nourishment that eases detangling, smoothes the fiber and adds softness.
For radiance and shine providing anti-oxidant protection.
For post-lightening to stabilize color/toner and illuminate lightened hair.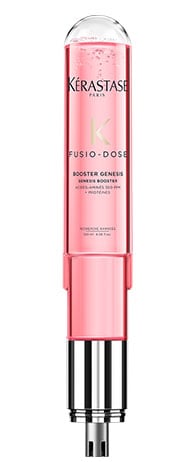 For fortification and softness providing a stronger, shiner hair fiber.
Fusio Scrub Awaken Your Beauty
Introducing the 1st Kerastase deep cleansing scalp scrub formulated to deeply remove sebum, pollution particles, product build-up and impurities for a healthy scalp & beautiful hair.
Purifying Scrub For Oily Prone Scalp
Intensely cleanses the scalp, leaving it feeling energized along with shiny, healthy hair.
+ SEA SALT
+ VITAMIN B6
+ SALICYLIC ACID
Soothing Scrub For Dry & Sensitive Scalp
Intensely cleanses the scalp with a relaxing & soothing feeling along with healthy hair.
+ SWEET ORANGE PEEL
+ JOJOBA
+ MADECASSOSIDE
+ VITAMIN B5
Each scalp scrub offers more volume up to 24 hours after application
with up to 6 times more shine* using scrub & oil together.
*Versus unwashed hair